Daria
Office Manager / Treatment Coordinator
Hello there! As the new patient Treatment Coordinator and Office Manager, I keep very busy. I love working with our new patients and their families in understanding the orthodontic process and getting excited with them to start their orthodontic journey. I have worked for Dr. Luddington since 2000, and I love working in such a friendly and professional environment. My favorite part of my job is the smiles! It always makes my day when our patients get their braces off and just smile from ear to ear. I also enjoy their excitement when we schedule the date for them to get braces on because they are on their way to a beautiful new smile!
My husband Ralph and I have two married sons, one daughter, four granddaughters, and two grandsons!
---

Cheryl
Clinical Coordinator
Welcome to Luddington Orthodontics. i am fortunate to of found, at a very early age, a profession that I love! Over 43 year, I have been in orthodontics, creating beauriful smiles. Seventeen of those years with Dr. Luddington, managing the operatory and assiting chairside.
Our patients are the BEST! Relationships formed iwth our paitents and parents are important and long lasting. The transformation from start to finish of teeth alignment and function is truely amazing to widnes and be a part of. Words that come tomind: Beautiful, Awesome, a Wow smile, glowing and yes . . . a new elkevation of self confidence. Come see us. Dr Luddington's the greatest and you're really going to like him.
When I'm not in the office, I can found traveling, 4 wheeling, running, playing pickleball and enjoying family time with my husband and kids. I have 15 grandchildren who this grandmas simply adores.
---

Pam L.
Financial Coordiantor
Welcome! I am a financial coordinator, and I keep busy by setting up contracts with patients and helping them make the most of their insurance coverage. I truly enjoy working with both the patients and staff in our office. We have a lot of fun here and it makes for a great work environment as well as a welcoming atmosphere for our patients!
My beautiful family includes my husband Bruce, and our nine children and 24 grandchildren. In my free time, I like to be with my family, read, snowshoe, and go on bike rides with Bruce.
---

Pam H.
Orthodontic Assistant
Well Hello! My name is Pam and creating confident smiles is what I help do. I love working at Luddington Orthodontics and meeting so many amazing people. Getting to know our patients and helping them love their smile is one of the many things that make my job the best. I have been with Dr. Luddington since 2012 and have enjoyed every minute of it.
When I'm not working, I spend time with my family and cuddling my cute puppy (Roxy) and being with my sweet boyfriend. I am a nerd and enjoy things like Dungeons and Dragons. I also love to read books.
---

Arabelle
Orthodontic Assistant
Hey there! My name is Arabelle. I was born and raised in the Philippines. I moved to Nevada and now living in Utah with my wonderful husband. I began working for Dr. Luddington on August 2017 and have loved it ever since. I love working with different patients daily. You can usually find me assisting Dr. Luddington with making adjustments on patients, starting their adventure to a great smile, and removing braces when they're finished. My favorite part is being able to provide a comfortable and welcoming environment for all those who enter our office. Trust me! Once you enter our office, you will become part of our orthodontic family.
Outside the office, I enjoy spending time with my family and friends. I usually like to play board games and being outside to play basketball, tennis, volleyball, etc. Once in a while, I do get little competitive playing video games with my husband.
---

Merrilee
Scheduling Coordinator
I'm Merrilee and I was born and raised in Utah and will always call it home.
I love helping our patients from their very first phone call through the day they finish their treatment and finally have the smiles they have always dreamed of! The Smiles on everyone's faces on the day they get their braces off is what makes my job worthwhile.
In my spaire time I love to crocet and always have 2, 3, or 12 projects going at one time. I also love travel and am usually planning my next adventure. My very favorite thing, though, is spoiling my nieces and nephews - "Favorite Aunt: is a title I wear with pride!
---

Sadie
Orthodontic Assistant
Hello there! My name is Sadie & I have worked with Dr. Luddington since February 2020. I love our patients and being able to be part of their braces journey. Making our patients smile is easily my favorite part of the job.
Outside the office, I enjoy listening to crime poscasts, playing card games with my husband and baking sweet treats.
---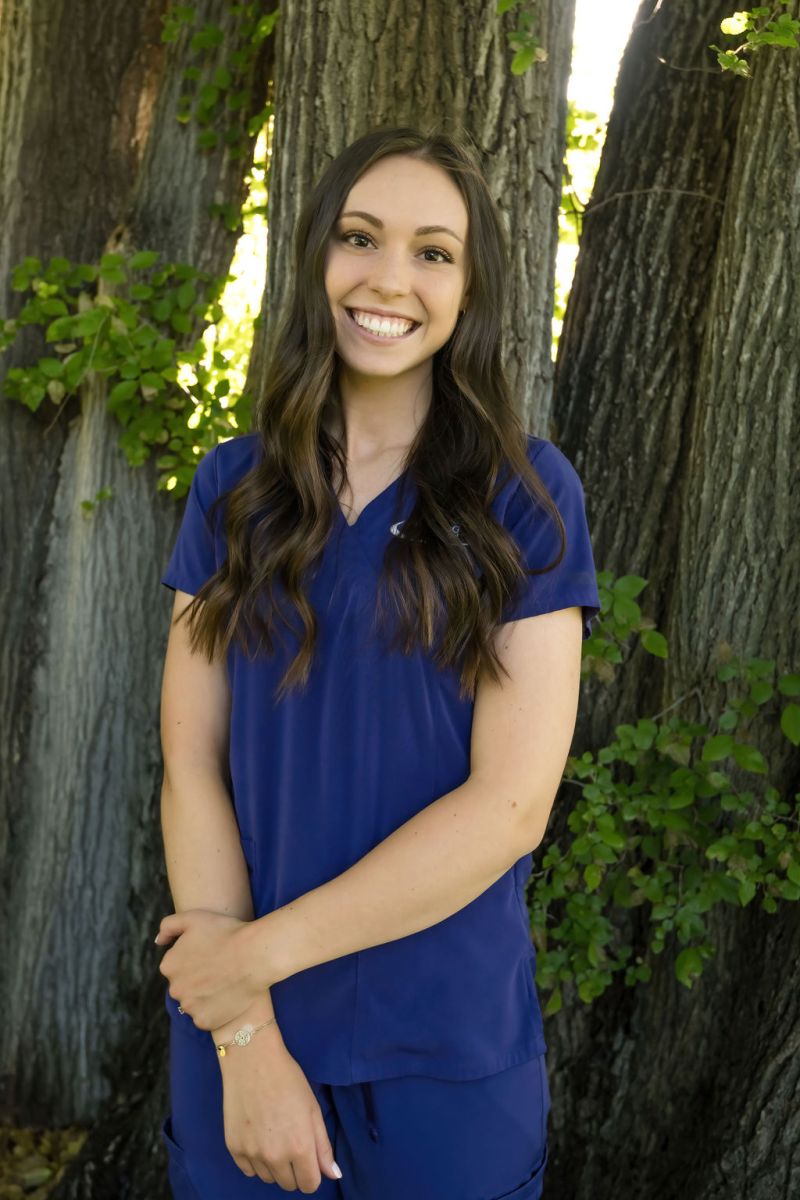 Sarah
Orthodontic Assistant
Hey everyone, my name is Sarah! I joined Dr. Luddington's team at the beginning of 2022 and have loved getting to know everyone on their journey to a perfect smile. My favorite part of the job is interacting with each individual and getting to know them. Assisting Dr Luddington as he creates beautiful smiles is such a privilege and has been so fun for me!
When I not at the office I am usually with my husband camping, dancing, singing, watching my nieces and nephews, walking my cute teacup yorkie named Murphy or studying for an exam as i finish my undergraduate degree at Weber State.
---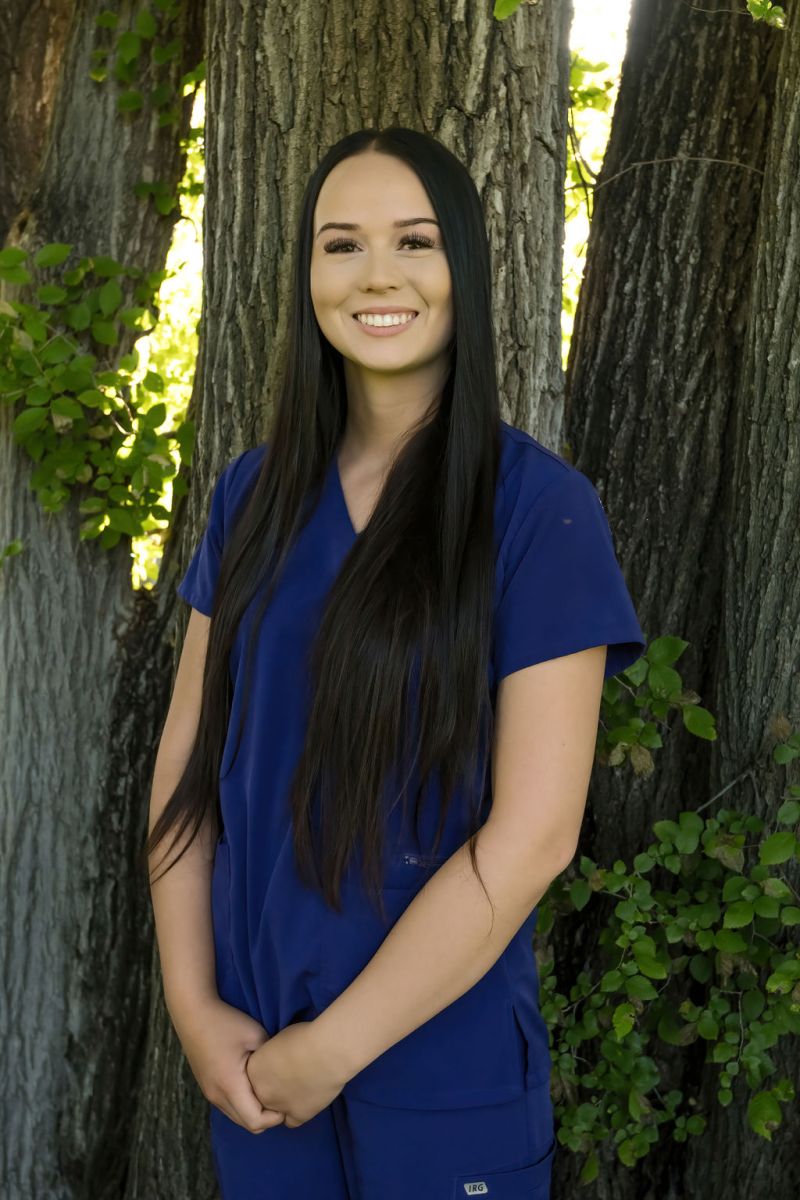 Tailie
Orthodontic Assistant
Hi, my name is Tailie. I've been a dental assistant for five years. My love the for the dental field has inspired a new interst in orthodontic care. I have loved every second of my new journey here at Luddington Orthodontics and i can not wait to help more patients and grow with this amazing team! I aspire to become a dental hygienist on day and am a current student at Weber State University. Aside from work and school, I love all things outdoors: hunting, fishing, hiking, camping and dirt biking.
---
Melanie
Records Tech
Melanie is new to our team - as of September 2022. More information introducing Melanie coming soon!
---